Like these projects? Do them yourself with our free design files.
Laser Cutting Considerations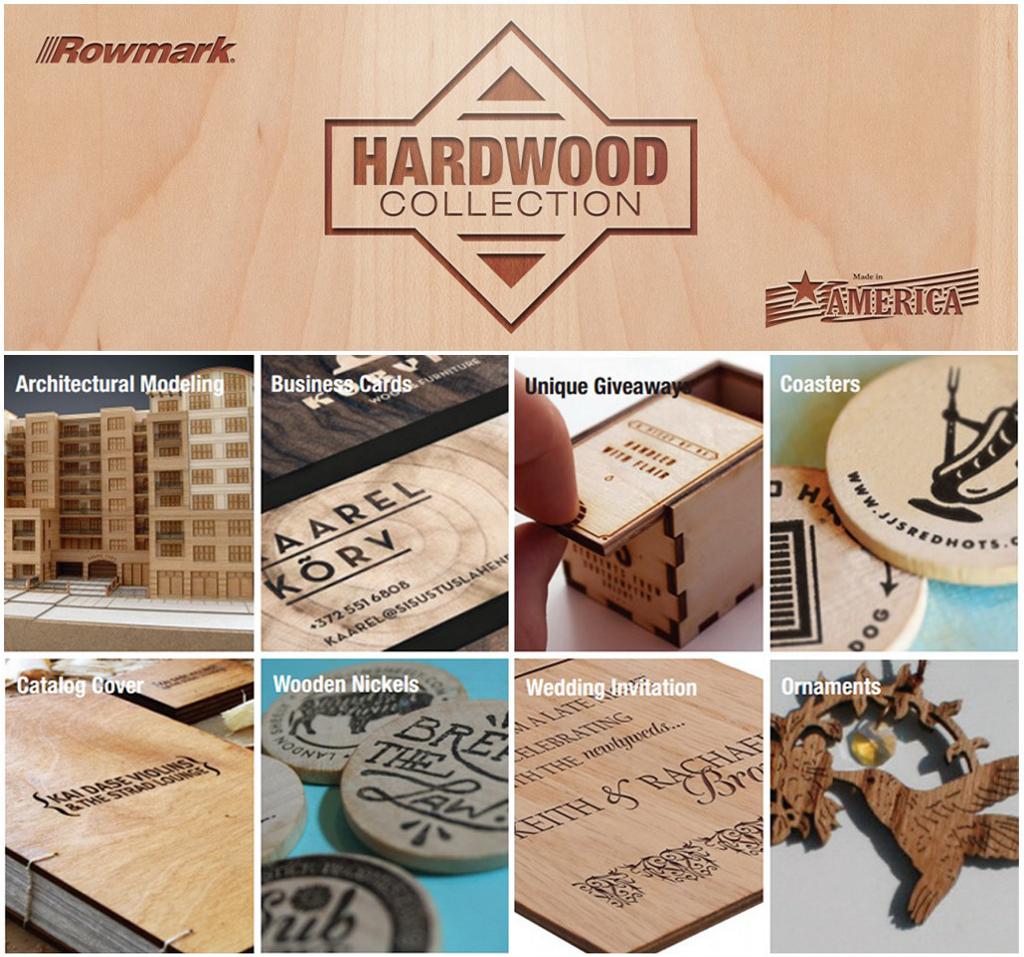 General Approach: Start with quality wood that is flat and with minimal knots and imperfections. We recommend the Rowmark Hardwood Collection.
Edge Burn: Edge burn is a natural occurrence when the laser vaporizes the wood, it leaves a darkening on the edges. Although edge burn cannot be avoided entirely,drier woods with less resin and oil with produce a lesser edge burn effect.
Thickness: Generally, a 45w CO2 laser can cut up to ¼ " thick wood, while a 90w can cut up to ½" thick wood.
Density: Wood comes in a wide scale of hardness, which will affect your power and speed settings.
Wood Finishing Tips
Cleaning
After vector cutting there will be a sooty residue on the edges. Use a rag to gently rub off any excess soot. For rasters, a rag may rub out desired contrast, so wash with a gentle flow of room temperature water and let air dry.
Preserving
A good finish will preserve and protect your piece. Be aware of safety precautions when using finishing chemicals.
Enhancing
Like any wood product, you can stain to enhance wood's natural beauty. You can also use paint to add color or cover up imperfections in the wood, such as knots.
Laser Settings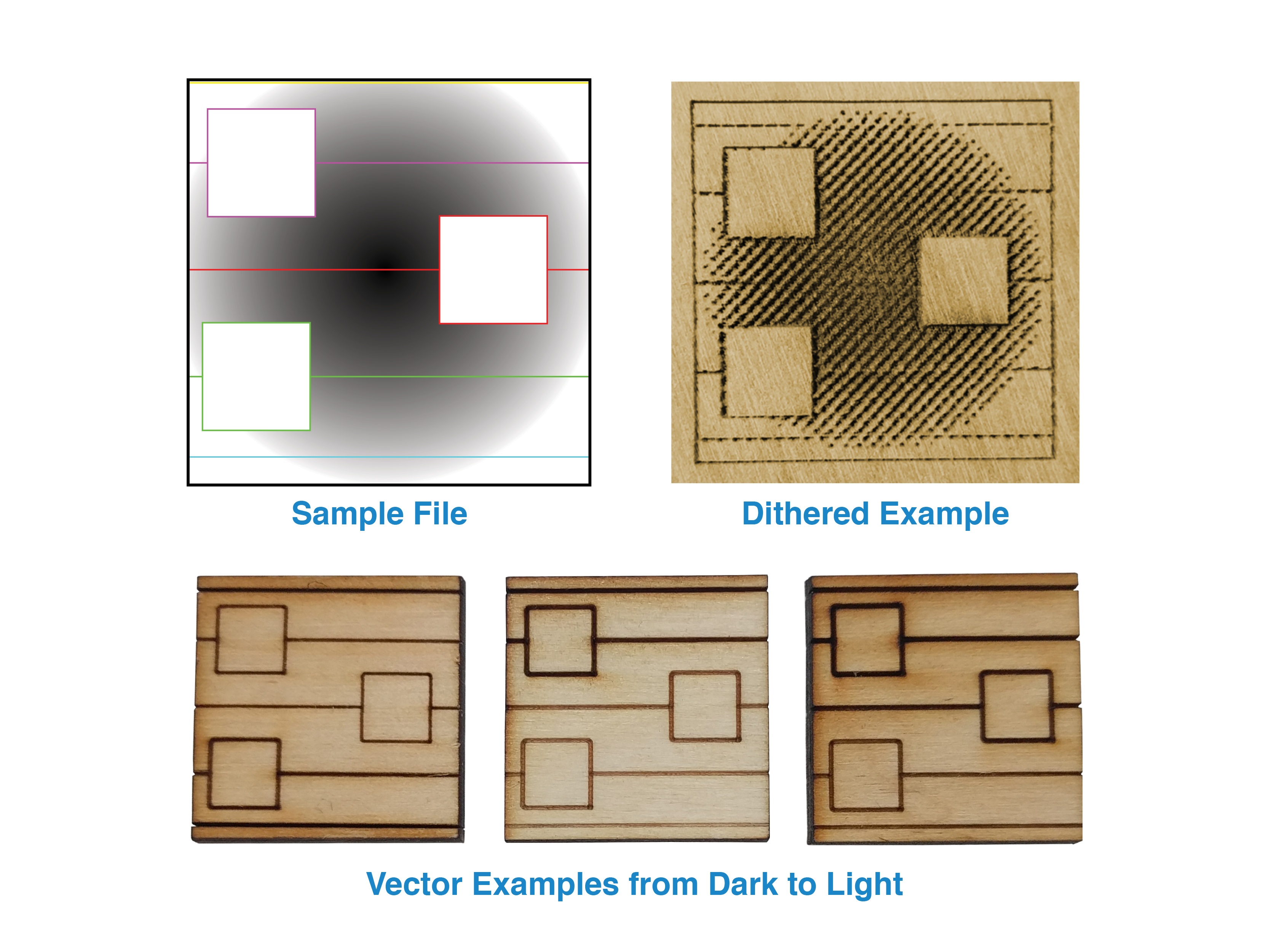 Your power, speed and other laser settings are going to vary depending on things such as thickness and the type of wood you are cutting. Even the wattage of your laser and the local environment can affect settings. Because of this, instead of giving arbitrary settings, we recommend doing a materials test on a piece of scrap wood or in an unused corner of your project material. You can download our Material Test and log book at our Laser 101 website.
If you enjoyed this blog, be sure explore our other laser related offerings such as ebooks, video tutorials and our weekly live shows, all free to Full Spectrum Laser owners and operators.