Glass Considerations
Inconsistency: Glass just behaves differently than other materials and each piece of glass can have a slightly different reaction to a laser.
No Cutting: A CO2 laser will not cut glass. Don't even try.
Curved Glass: Bottles and glasses are popular items to laser engrave, but their roundness creates uneven focusing. For these, riser and rotary attachments are ideal as they keep the laser focused at one length the entire job.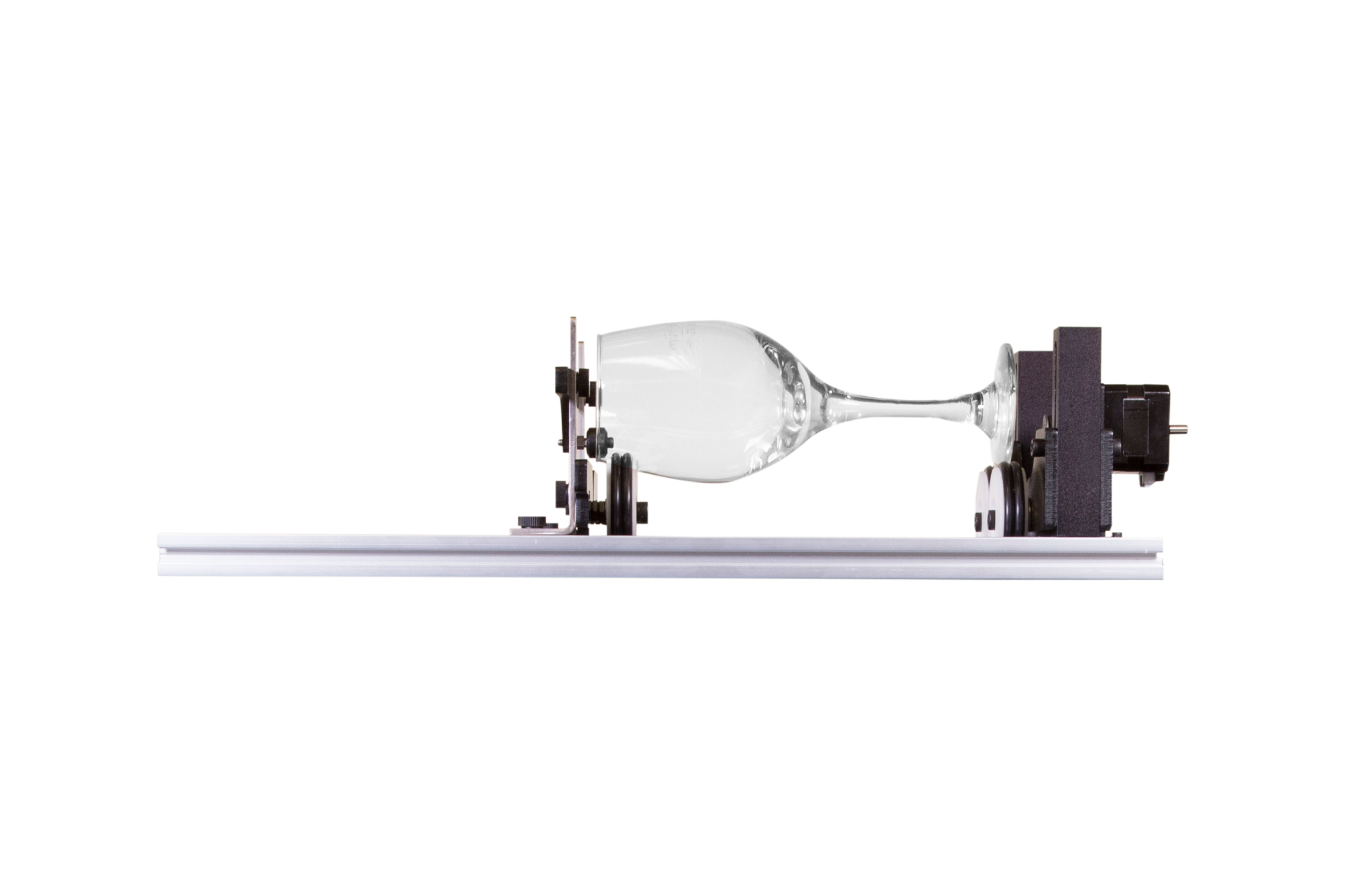 Approach
General Approach: Testing power setting on glass is critical, as outcome is sensitive and has a smaller window for success than regular materials. Most of working with glass is power settings.. you want the most frosted look without the micro fractures to break loose from the main piece of glass.
Cutting Glass: Not Applicable
Engraving Glass: While running your finger across the etching can you feel small pieces of glass flake off? Try lowering your power setting to reduce flaking.
Other Etching Methods: No matter how dialed in your power settings, laser etching glass will never be as clean as the other two most common ways of etching (acid etching and sandblasting). However, having a laser is still critical for the other types of etching, if you want precise designs. If you are using acid etching or sandblaster, using the laser cutter to create the stencils is the way to go for best results.
Marking Glass: For marking glass, we don't want too much depth as uneven results will occur from over microfracturing.
Glass Finishing Tips
Removing Debris: Use a small, stiff paintbrush to remove any shards that are clinging to the surface of the glass.
Cleaning: Use a small amount of rubbing alcohol and a paper towel to clean any oils or smudges.
Adding Color: The frosted look can sometimes hide details in the engraving. There are paints that work well in filling in the gaps of the engraving and then easily wipe away the excess top layer.
Your power, speed and other laser settings are going to vary depending on what kind of project you are working on. Even the wattage of your laser and the local environment can affect settings. Because of this, instead of giving arbitrary settings, we recommend doing a materials test. You can download our Material Test and log book at our Laser 101 website.
If you enjoyed this blog, be sure explore our other laser related offerings such as ebooks, video tutorials and our weekly live shows, all free to Full Spectrum Laser owners and operators.