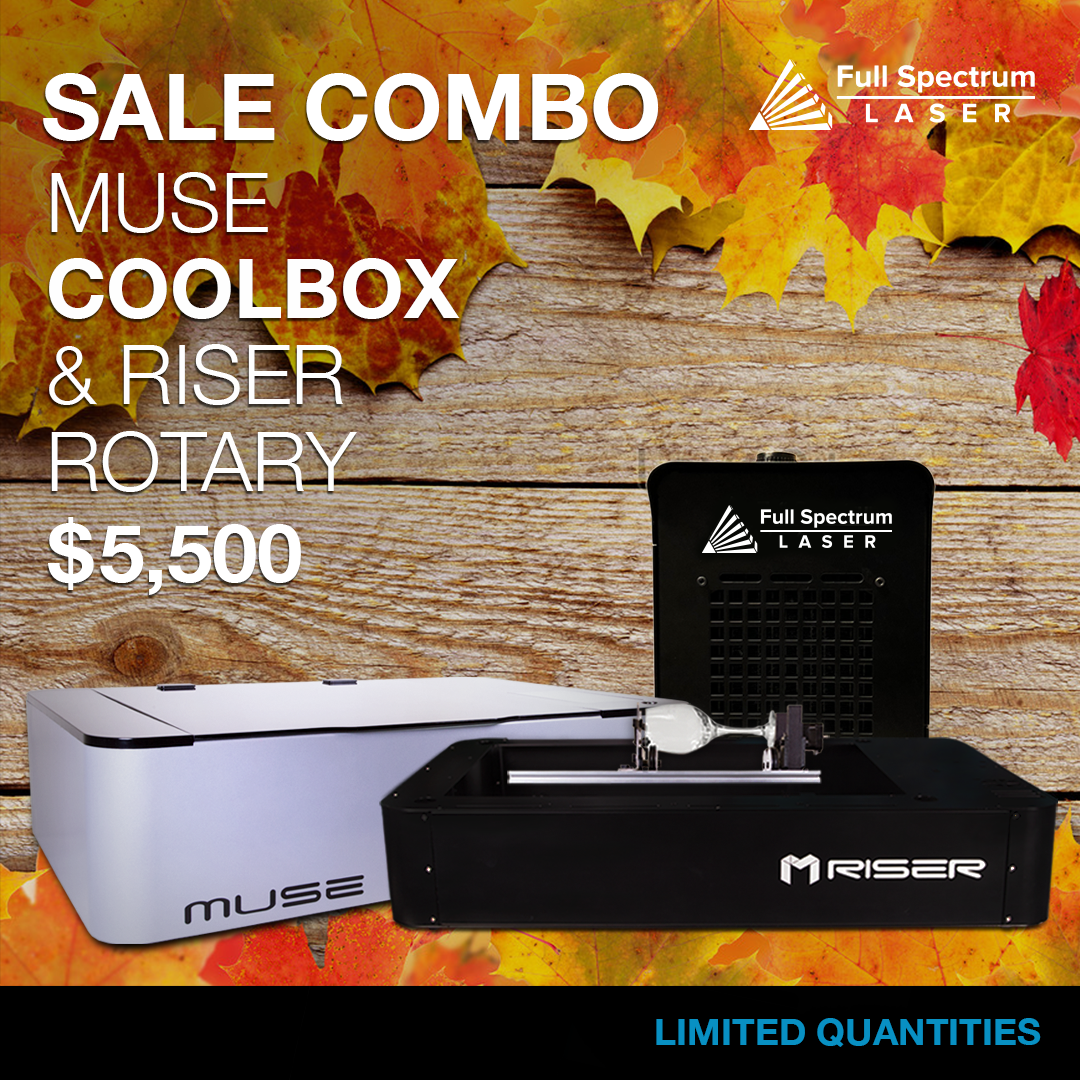 As Autumn leaves fall, so does the price of the Muse Hobby Laser with this exclusive combo package offer for everyone's favorite hobby laser system. While supplies last, you can take advantage of this incredible price for a complete Muse Laser System with a Riser/Rotary AND Coolbox for only $5,500.
Get it all at one low price:
Muse Hobby Laser is our best hobby laser system with a 40w laser tube and our exclusive, best in the industry laser control software, RetinaEngrave 3.
Riser + Rotary

allows a higher z-height working space and engraving on curved objects like bottles and glasses.

Coolbox

combines your air assist, exhaust fan and water cooling system into one compact package saving space and eliminated clutter around your laser cutter.
Don't miss out! Contact us on our website today before quantities run out. Or connect with our sales team directly at 702-802-3101, or email us at sales@fslaser.com.