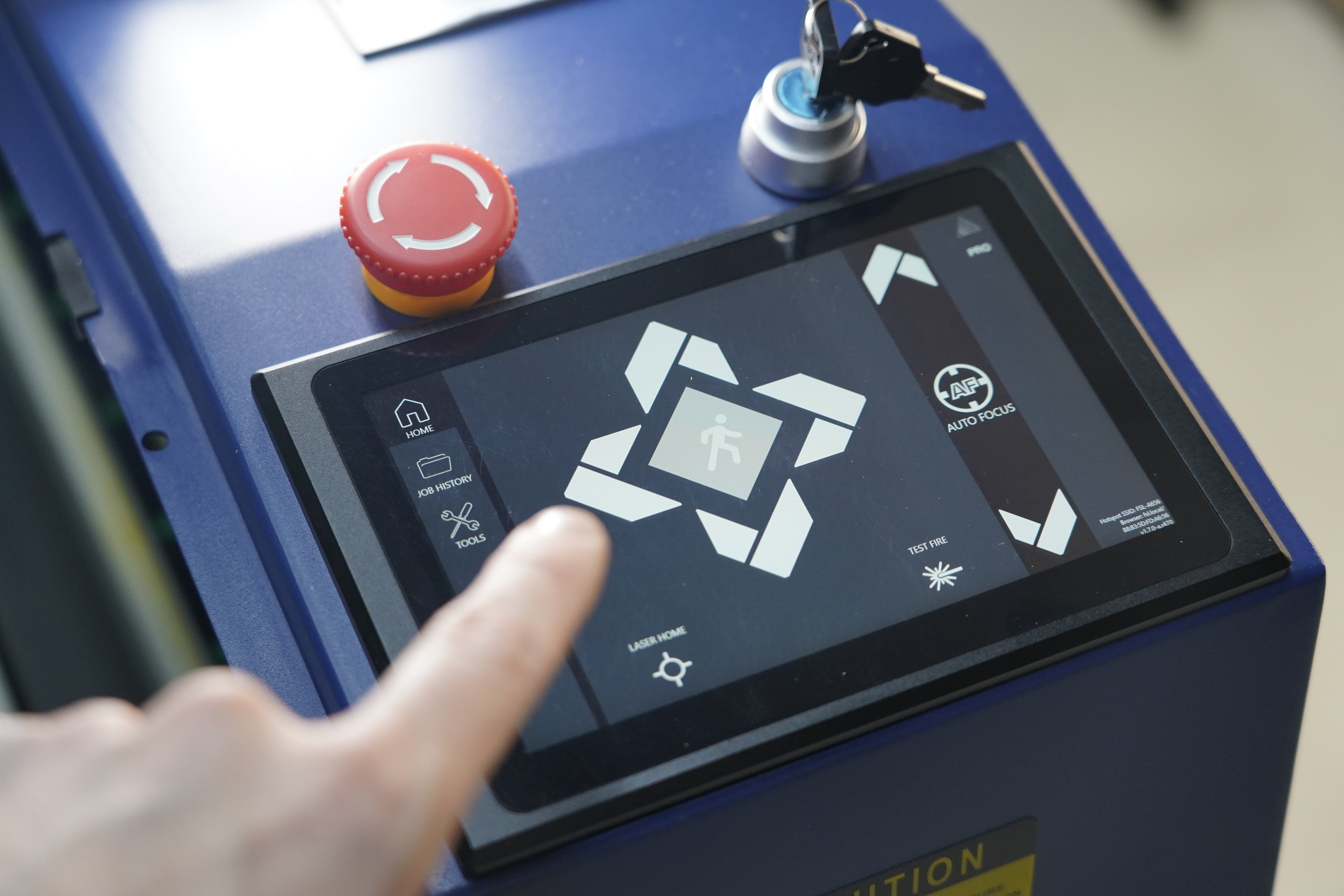 Getting To Know the New Pro...Pro-Series, That Is
This is an exciting time for our new and improved Pro-Series Laser Systems, so here are a few reminders of how the new Pro-Series Laser Systems are launching:
As mentioned last week, we have a new naming format for the upgraded Pro Machines. Machines that have the LCD touch screen & RE3 installed are called: PS20, PS24, PS36 and PS48.

We also want to emphasis that Pro-Series are not merely lasers, but complete laser systems. So please add that when discussing them. For example: The PS20 Laser System, The PS24 Laser System, The PS36 Laser System and The PS48 Laser System

Remember, all PS Laser Systems now come with the CW3000 water chiller, standard.

There are two offerings that will be online, Pipo Controller (w/ RE3) at the base price, and a Pipo Controller (with RE3) w/ LCD Screen for an additional $500.

While inventory lasts, we can offer the Pro 20x12 (non PS20) with the old beagle bones control card at a $500 discount.

Upgrades are as discussed and shared in our previous letter, but again, we are promoting new machine sales, not upgrades.

Coming Soon: PS24 will have a built-in camera! But this is our little secret for now. Shhh.
First!
We have big expectations for the PS line of Pro-Series Laser Systems. In fact, this week marked our very first sale of a New PS24 ! And our Second! There is, it seems, some friendly disagreement on who exactly made that first sale and what details account for the first sale credit. Let's say that both Daun Roche and Britain Rosenberg deserve a big shout out for their amazing (and swift) talents. Now, who will be first to sell a PS48 Laser System?
Nominate a FSL Hero, Digitally
There is still time to nominate an FSL employee you feel deserves recognition for awesomeness. And now you can do it digitally. The praise you heap upon the worthy will not be released word for word to the winner, but they will understand the meaning as they are presented with our second award in 2018. Nominating a Hero is easier than ever so if you see someone doing something awesome, be sure to acknowledge their Act of Awesomeness with an FSL Hero Award. See below to submit your digital nomination.
That's all for this week! Keep up the great work and keep taking pride in your facilities by keeping things clean!