Ready for another exciting edition of your favorite company newsletter? Here we go!
Join Us On Social Media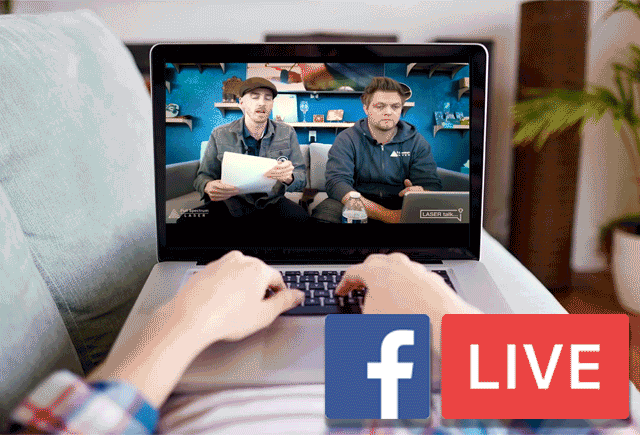 Thanks to Megan, our Community and Growth Specialist, our presence on social media is stronger than ever. We are connecting with more makers as laser cutters gain huge popularity on sites like Pinterest. If you want to see what the people who buy our machines are actually doing with them, Pinterest is a great resource. You will be amazed with what artists and manufacturers are accomplishing with the lasers we all help to create. And while you are on our social media pages (which also includes Facebook, Twitter and Instagram), why not "Follow Us" to support your own amazing accomplishments in promoting the maker community. By the way, you may notice Megan exploring our facilities with her camera, recording some "behind the scenes" video. This is to let our fans see our awesome employees making and shipping the lasers they love.
Employee Spotlight: The Indispensable Larry Rogosch
This article begins an on-going series meant to highlight the outstanding people working at FSL; and who better to be the first than everyone's favorite laser guru, Larry Rogosch. Larry started working for the company in 2008 in the warehouse, coming in with a vast resume that included nearly four decades in the telecommunications industry (and a few others). Today, Larry's official title is Warehouse Manager, but his experience and knowledge makes him so much more. Larry's first priorities are making sure Pro-Series reaches our customers with an attention to detail and quality assurance. Nobody knows Pro-Series better than Larry and he has, by working with engineering and customer support, helped make them so reliable and popular with professionals in the industry. Beyond that, Larry is the go-to guy for training on Pro-Series, questions regarding Pro-Series and general good advice on just about any subject. Above all, Larry's professionalism and willingness to help anyone and everyone is a boon to us all and an example of an uncompromising work ethic that demands respect and recognition. He is also a really nice guy, so here's to you Larry!
Coming Soon
Because you read this newsletter, you get the early, inside scoop on all the exciting laser cutter upgrades the public doesn't know yet. So here is your inside secret of the week: Pro-Series' PS24 is getting a 3D camera! Shhh. Not so loud. This is our little secret for now, but know that at Full Spectrum Laser we are always pushing the edge of awesome laser technology and innovation. More details to come.
Until next week, Keep going strong!