Hopefully you already are watching Laser Talk and Inside the Laser Lab, Live on Facebook, every Tuesday and Thursday at 4pm (PST). However, if you missed an episode, or want to catch up on our archives, you can watch all our videos in one convenient place on the Web - our YouTube Channel!
What to Watch Weekly Shows
As mentioned, all of our weekly live broadcasts are all available on our YouTube channel. This not only includes Laser Talk and Inside the Laser Lab, but also our twice a week, In the Cut show, featuring Walker making stuff on a laser cutter. There are dozens and dozens of episode to choose from, in fully binge-able presentations.
Informative Product Videos
Just thinking about getting a laser cutter? Our YouTube channel is a great place to watch the laser systems in action and get a pick into the features and software used with them. We have a video profiling every machine, giving you a good look at what they can do and the differences between each machine, making our YouTube channel the perfect place to browse and educate yourself on what laser cutters and laser engravers can do.
Operator Tutorials
After you have your own laser cutter, keep watching for our numerous and highly informative tutorials for laser operators of all skill levels. We demonstrate everything from step-by-step mirror alignments to getting the most out of your workflow. See in depth looks at all or our accessories and software, as well.
Want More? Check Out Laser 101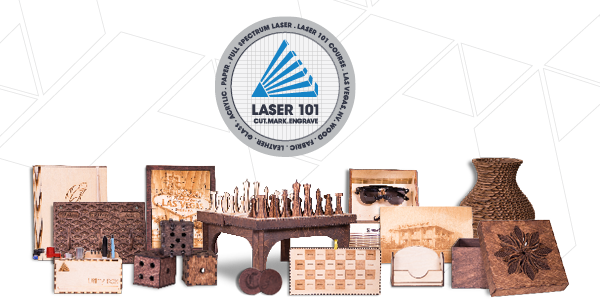 Be sure to visit Laser 101 for more blogs, videos, free projects, ebooks and a wealth of other resources for Full Spectrum Laser operators and fans.