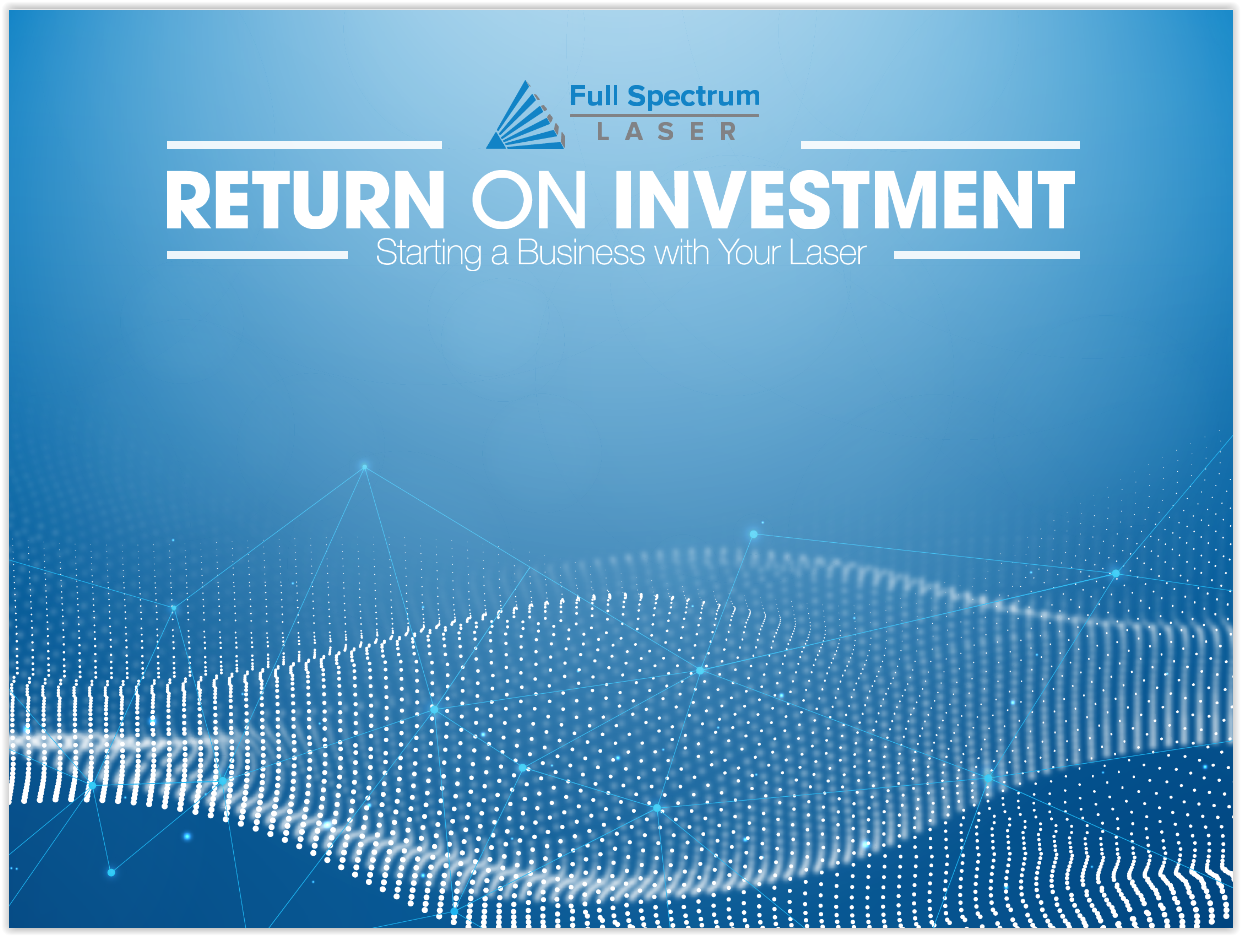 As a follow up to our popular Designing for Laser Cutting Ebook, we are proud to present our latest offering to our fans: Return On Investment: Starting a Business with Your Laser. In this ebook, we discuss the process of choosing and getting the best results from your laser cutter from a business perspective. For this series of blogs, we will highlight a business utilizing laser cutters and engravers to demonstrate how one might find their own return on investment. So let's take at look at Melrose Weddings & Events.
Meet Edward the Wedding Planner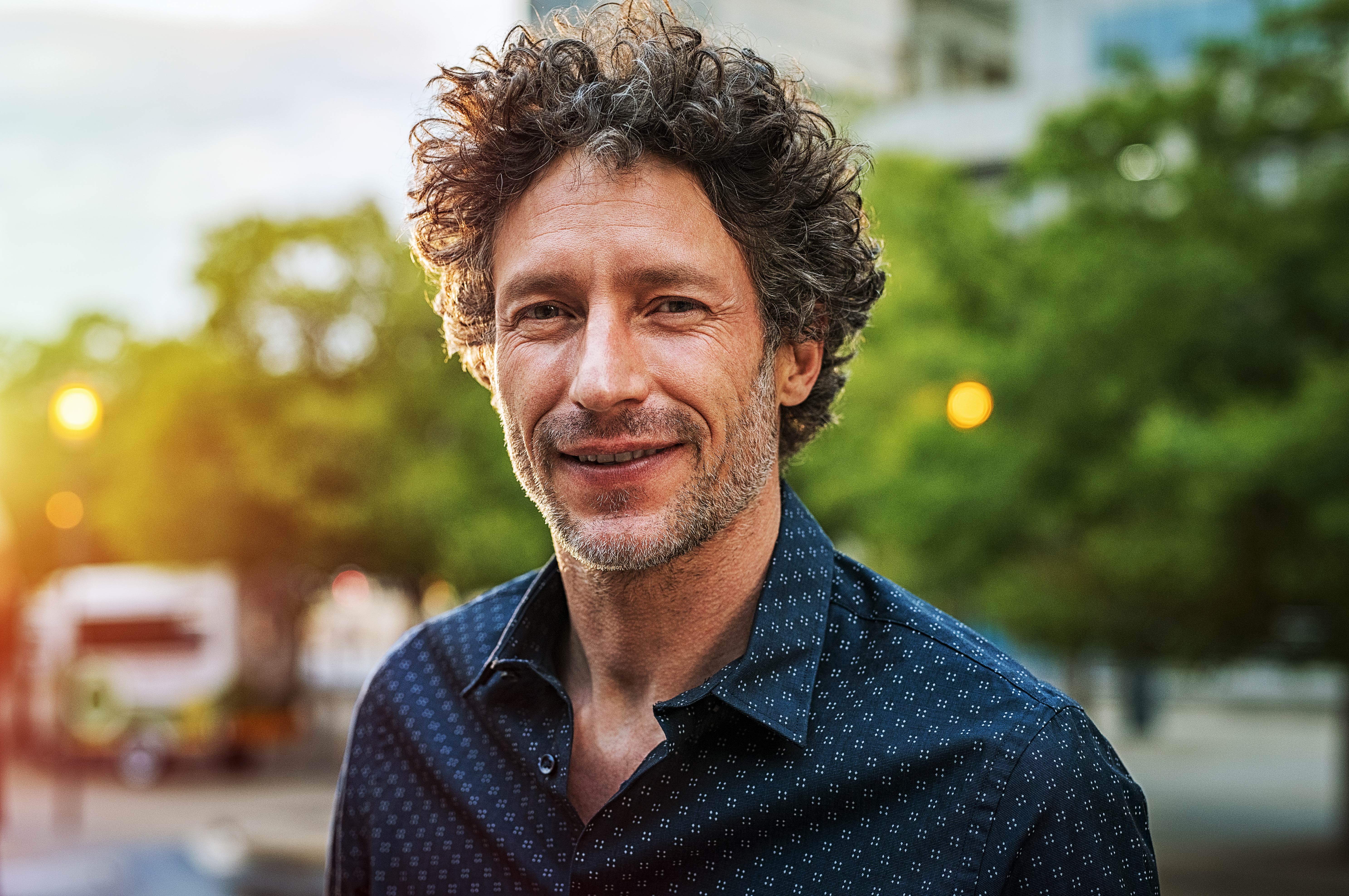 For years, Edward has had success as a wedding planner. Lately, he finds his clients are looking more and more for customized decorations for post wedding keepsakes. After doing a little research, he discovers that with an inexpensive hobby laser he can make custom wedding cake toppers for his clients, as well as online sales for weddings he isn't planning.
Edward's Muse Laser System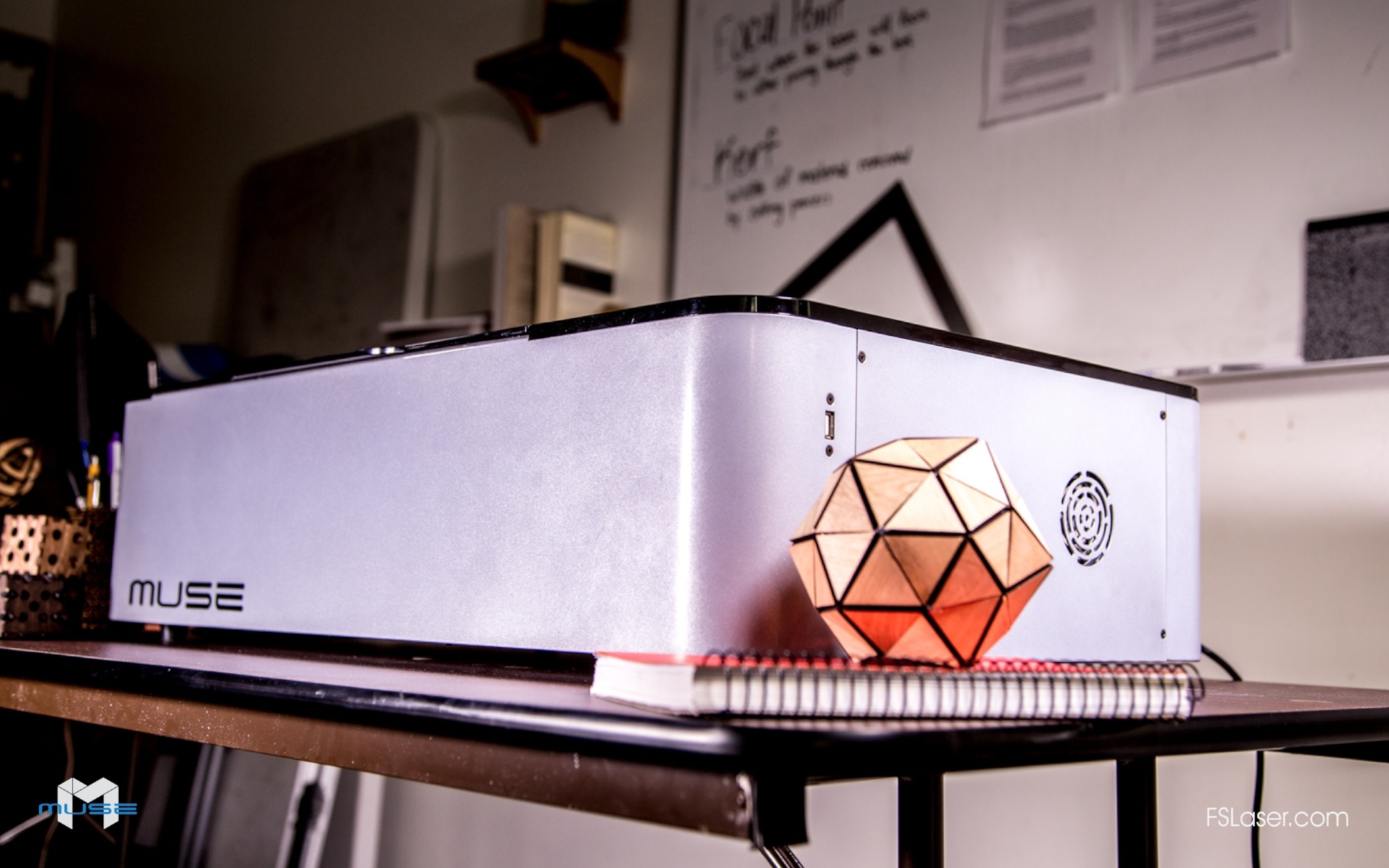 Edward finds that Muse fits his requirements for his cake toppers, with a low-cost buy in and easy to use software.
Low Cost Materials
Edward decides acrylic is perfect for his cake toppers. Acrylic is relatively inexpensive, comes in many color choices and is durable. He also discovers that he can save money by buying his acrylic in bulk.
No Design Skill Needed
Edward's biggest fear with a laser cutter is the design process. Having little to no graphic design experience, Edward finds RE3 easy to create his cake toppers using text features built into the software. Once he easily masters creating simple text, he gains confidence in expanding his designs using other automated RE3 design tools.
Quick Alterations
With a clever design established for one cake topper, Edward quickly notices that changing names or icons is easy and quick to do in the RE3 software, saving him time and money when he needs new custom cake toppers for each wedding or online sale.
Side Business Profits
Although Edward includes a personalized cake topper to weddings he plans, his real return on investment comes from online sales to weddings all over the world.
Profit Analysis
Edward offers many services as part of his wedding planning business, but finds cake toppers are a quick and easy way to add customization options to his clients. Although one cake topper does not make or break his profit for a wedding, he quickly offers his cake toppers online, to weddings he is not directly planning, making his cake topper business a daily supplement to his income.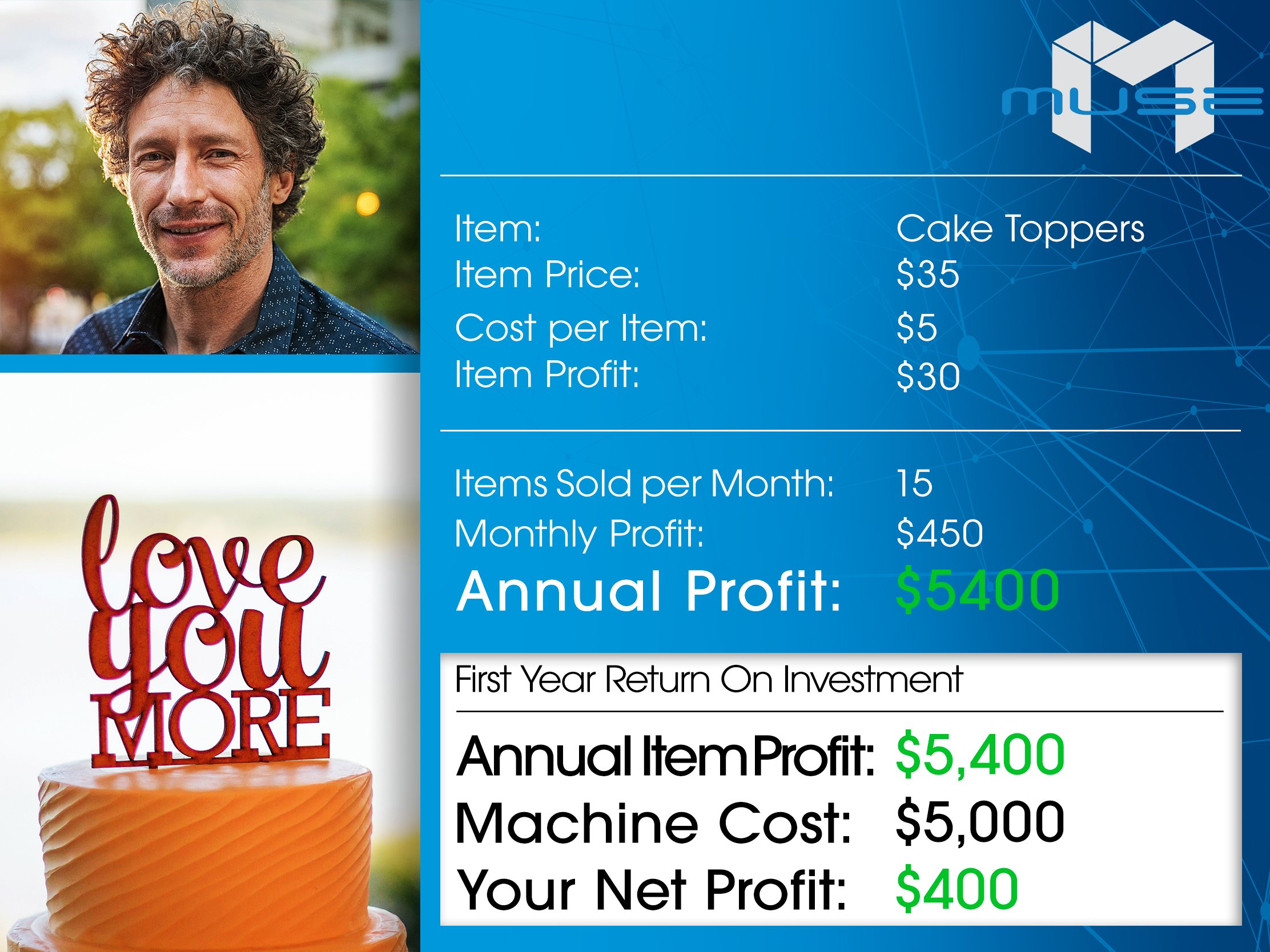 See more laser business ROI profiles by downloading the complete ebook, Return On Investment: Starting a Business with Your Laser. Exclusively from Full Spectrum Laser.