---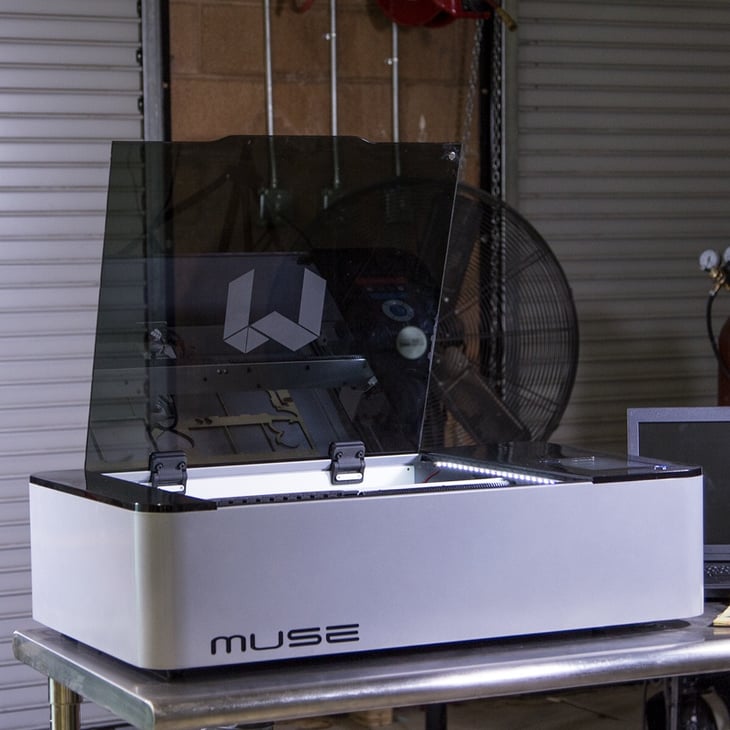 Full Spectrum Laser is returning to Maker-Faire Bay Area (May 19-21) and we are bringing 12 Muse laser cutters as an exclusive 30% off thank you offer to our friends in the Maker community. Drop by our booth (#2205 in Area 2) and purchase a Muse laser cutter, on the spot, for an incredible $1,500 off and take it home that day! That's $3,500 for Muse, normally priced at $5000.
---
Best Hobby Laser on the Market
Once you see Muse in action at our booth, you will understand why it is made for Makers. Muse is where engineering meets inspiration. Come watch us demonstrate Muse's workhorse capabilities, with its exclusive easy workflow software, precision design and quality parts, all backed by the best warranty in the business.
Stop Waiting, Start Making
Have you preordered a hobby laser cutter from another company that never seems to arrive? Tired of receiving delay notices? Why not take home the best hobby laser on the market from Maker-Faire Bay Area on the spot? Want an even better offer? How about an exclusive 30% discount for Makers attending the event!
In Case You Missed It
This is the BIGGEST DISCOUNT we've ever offered for Muse and it is only for Maker Faire Bay Area attendees. We have 12 machines with us in the booth. First to arrive can take Muse home for an amazing price of only $3,500. That's a 30% discount for a new Muse hobby laser.
Join the Fun
We hope to see all our friends at this year's Maker-Faire Bay Area meet-up. As always, we will be showing off our original creations and having a bit of fun demonstrating live laser cutting and engraving. Come see why laser cutters are surging in popularity for makers and why Muse is the best hobby laser on the market. Need tickets? We have ten free tickets for the first ten people to contact us at marketing@fslaser.com.
---