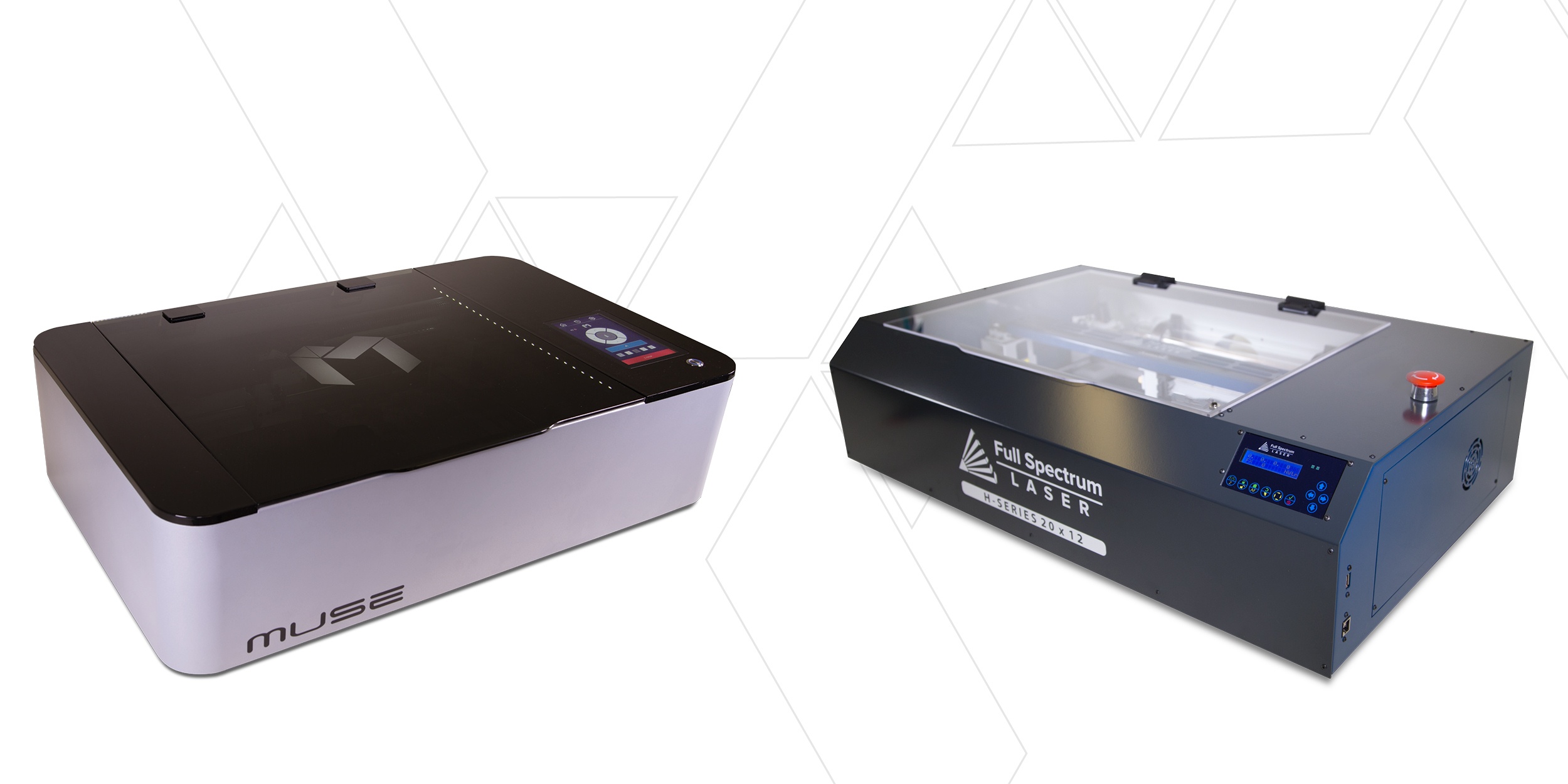 Full Spectrum Laser offers the best hobby laser systems on the market, presenting two choices with our Hobby Series and Muse Laser Systems. Which one is perfect for your needs depends on what features you find most advantageous to your projects or small business.
MUSE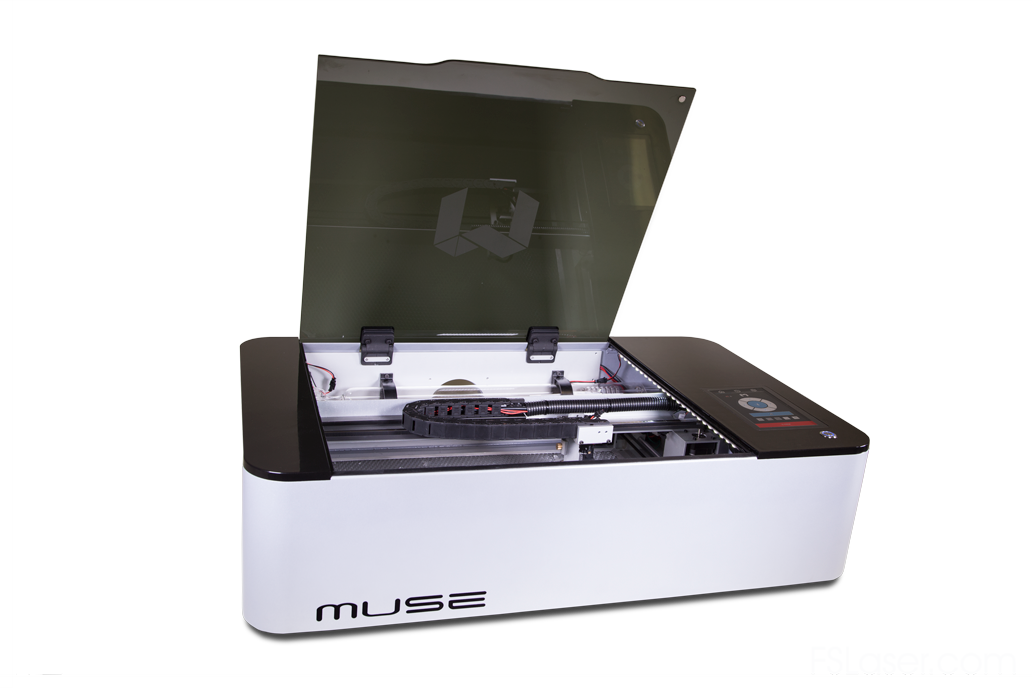 Muse is the premiere hobby laser of its class. A solid metal casing protects high-quality components in a sleek design that is compact and durable. Backed by five generations of engineering excellence, Muse packs the latest innovations and advancements in laser technology. A built-in camera makes material alignment easier than ever, while our patented removable floor allows for engraving material too large to fit in the workbed. The LCD touchscreen offers time-saving features such as easy access to the browser-based RetinaEngrave v3.0 laser control and design software. It all combines into the best hobby laser you can buy.

Hobby Series offers the most affordable hobby laser on the market, while still boasting a metal casing surrounding high-quality components. While it lacks some of the features of Muse, such as the camera, it comes at a price that opens laser engraving to the masses. Best of all, Hobby Series has a long track record of reliability and longevity, so you know your machine will be going strong for years.
QUICK COMPARISON CHART
Below is a convenient comparison chart to easily see how the two laser systems compare in options and features.

| | | |
| --- | --- | --- |
| | Muse | Hobby Series |
| Bed Size | 20" x 12" | 20" x 12" |
| Removable Floor | Yes | Yes |
| Rotary Available | Yes | Yes |
| Riser Available | Yes | Yes |
| Coolbox Compatible | Yes | No |
| Built-in Camera Features | Yes | No |
| Software | Locally hosted browser-based RetinaEngrave v3.0 | Windows-based software download RetinaEngrave v1.0 |
| OS Requirement | Any Operating System | Windows Only |
| On-board Controls | LCD Touchscreen | Touch Panel |
| Connection | Ethernet, WIFI | Ethernet, WIFI, Hotspot |
| Design Tools | Complete Design Suite | Limited Design Features |
| Text & Font Options | Yes | Yes |
| Scaling | Yes | Yes |
| Drag n' Drop File Importing | Multiple File Types | JPEG Only |
| Vector Color Options | 21 | 7 |
| Copy n' Paste | Yes | No |
| Financing Available | Yes | Yes |
Whether you choose Hobby Series or Muse, you can't go wrong with a Full Spectrum Laser hobby system. We offer the best support from our headquarters in sunny Las Vegas, NV, so you know we are close and ready to help with any questions. For more information, visit our website or contact one of our sales representatives. And it you are nervous about purchasing your first laser cutter, check our our Laser 101 pages where you can learn to use your laser with us, the Laser Experts.