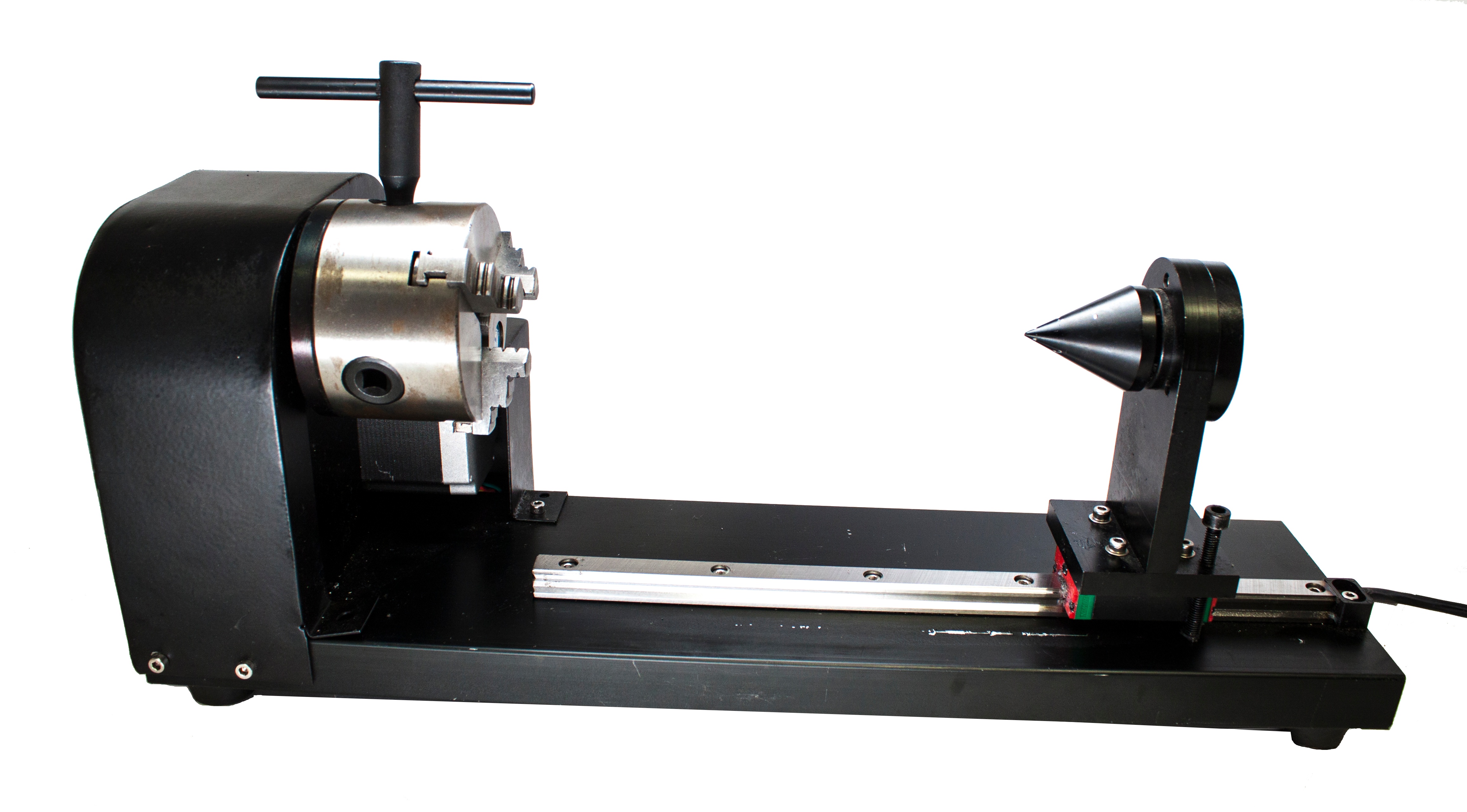 Take your laser engravings to the next level with a precision chuck rotary attachment and base. The rotary adds a new possibilities for your Full Spectrum Pro-Series of CO2 laser cutters including the popular 20'' x 12'' and the massive 48" x 36".
A rotary is a device that can expand your laser engraving projects to include curved objects, such as glassware, bottles, rolling pins, and more. It is a simple accessory that connects to the laser hardware and 'rotates' the material so that the desired image is perfectly engraved on the curved object.
What Rotary Operators Need To Know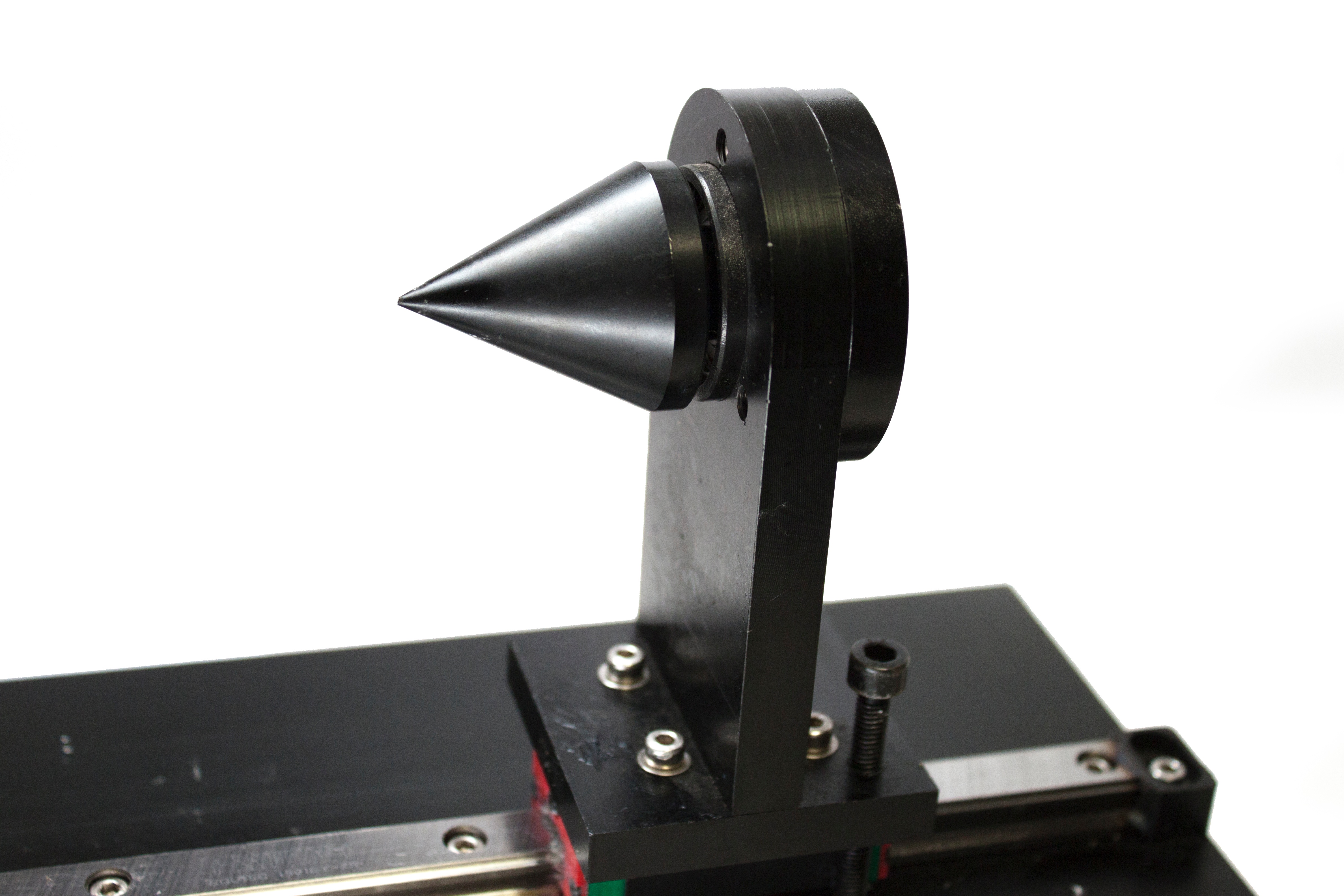 For the most part, using a rotary is much like designing any other laser project. You will design or import your design file and input your settings in the laser software, in this case RetinaEngrave. The only change to be aware of in the software is the angle of the design. Rotary operators will note that the rotary sits in the riser at a 90 degree angle from normal. That means the design will also need to be turned exactly 90 degrees (orientation depends on which way the rotary is placed).
If you enjoyed this blog, be sure explore our other laser related offerings such as ebooks, video tutorials and our weekly live shows, all free to Full Spectrum Laser owners and operators.