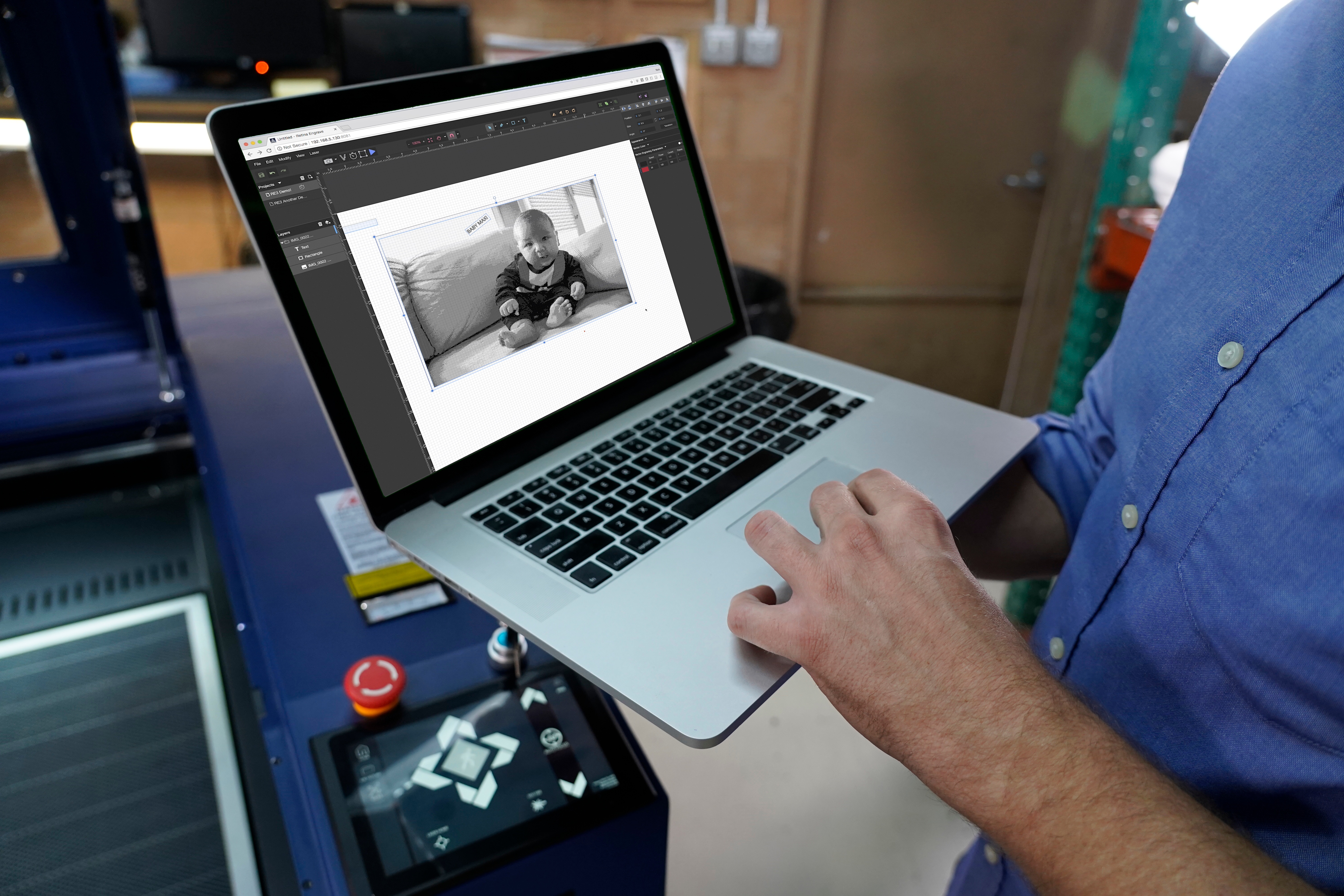 Welcome to the New Era of Pro-Series Laser Systems from Full Spectrum Laser featuring RetinaEngrave v3.0. You may be aware that until now, Pro-Series machines used our original laser control software, RetinaEngrave (1.0). While this software has been getting the job done for years, 'RE3' simply offers a fuller, more modern interface and better functionality. In this blog, we'll take a closer look at what has changed with RetinaEngrave v3.0 vs the original RetinaEngrave.
RE1 vs RE3 Comparison Chart
| | | |
| --- | --- | --- |
| | RetinaEngrave 1.0 | RetinaEngrave 3.0 |
| Operating System Options | PC only | PC, Mac & Linux |
| Access | Download | Browser Based |
| Connection | Ethernet, Wifi | Ethernet, Wifi, Hotspot |
| Bottom Up Engraving Option | No | Yes |
| Drag n' Drop File Importing | JPEG Only | Multiple File Types |
| File Type Identification | Yes | Yes |
| File Saving Options | Save Project & Settings | Save Project & Settings |
| Design Tools | Limited | Complete Design Suite |
| Drawing Tools | Limited | Yes |
| Vector Path Manipulation | No | Yes |
| Text & Font Options | Yes | Yes |
| Scaling | Yes | Yes |
| Geometric Shapes | Limited | Yes |
| Merge Objects | No | Yes |
| Group Objects | No | Yes |
| Snap Controls | No | Yes |
| Safety Lid Indicator | No | Yes |
| Water Flow Indicator | No | Yes |
| Air Assist Indicator | No | Yes |
| Exhaust Indicator | No | Yes |
| Vector Color Options | 7 | 21 |
| Copy n' Paste | No | Yes |
| Multiple Project Management | No | Yes |
Browser Access
Accessing the software has fundamentally changed for the better. There is no longer anything to download to your computer. This is because the software is now browser-based. That means you access it through the browser of your choice (though we do recommend Google Chrome for best results). This also means RE3 is fully compatible with not only PC computers, but also with Mac and Linux operating systems. You can also access the software on multiple computers with just the IP address supplied by your laser system. This is great for classrooms or teams using the software together.
RE1: Downloaded Software, PC only

RE3: Browser Based Software, No Downloading, PC, Mac & Linux
Modern User Interface
Once you actually see RetinaEngrave v3.0, you will notice a clean, modern interface. While RE1 has an intuitive interface of its own, the RE3 face-lift brings a lot of innovative design to speed up your workflow and output. Getting to your projects and settings is easier than ever and that helps shorten your time in the software so you can spend more time outputting your products. RE3 also benefits from years of in-house development of RE1, including customer feedback, to be the most user friendly and intuitive laser control software on the market.
RE1: Outdated Interface

RE3: Intuitive and User Friendly, Simple Workflow, Fewer clicks for Fastest Output
Built-In Design Suite
While RE1 had a few design tools to play with, you still often needed access to 3rd party design software to create and adjust project files. RE3 eliminates the need for 3rd party design software by including a full design suite in the laser software. Again, the new, modern interface will be very familiar and intuitive for those using current gen design programs so transitioning to the RE3 design tools will be seamless.
RE1: Limited Design Tools, Requires Design Importing

RE3: Full Built-In Design Tool Suite, Design directly onto interface, full node manipulation
Faster Workflow
What all these improvements come down to is that they create an easier and faster workflow. Projects are easier to design, save, recall and run. The process is more seamless and intuitive. And, overall, the process is easier to learn and master. All in all, users save time, which, in turn, saves money and increases output.
See For Yourself
This video demonstrates just some of the exciting features of the new RetinaEngrave v3.0 for Pro-Series. If you want RE3 with your Pro-Series purchase, just talk to your sales rep for all the details.
Laser 101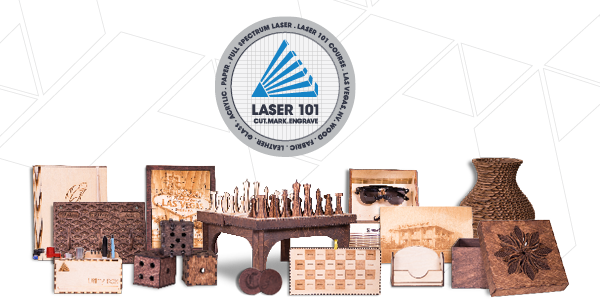 And don't forget, you also get all the learning aids, certifications, video tutorials, ebooks and other useful content with your laser system. Check out Laser 101 and see why you get much more than just a laser with Full Spectrum Laser.