At this year's Maker Faire New York, legendary tool maker, Dremel, announced their first ever laser cutter to be included in their DigiLab lineup of digital fabrication tools in 2018. Dremel President, John Kavanagh, had this to say:
"The new Dremel Laser Cutter allows a level of precision you just can't get by hand because it is so detailed. It is truly designed and built for business owners to personalize any project and improve efficiency. With a higher level of reliability and ease of use, the Dremel DigiLab Laser Cutter eliminates many of the repetitive, laborious steps and allows Makers to create new projects they couldn't necessarily do before."
The LC40 Laser Cutter was on display in the Dremel booth, and we were on hand to be a part of the live demonstrations. Why were we at Dremel's booth? We've been keeping quiet about this for a while, but we are now proud to announce we are Dremel's partners in this exciting new hobby laser cutter.
So what does Full Spectrum Laser bring to the table with a company like Dremel and their 85 year brand legacy? Well, for a decade we have focused on engineering and manufacturing laser cutters for consumers that are proven safe, easy to use and reliable. This dedication to manufacturing and engineering quality laser cutters offers even a company like Dremel a very specialized expertise to partner with which to build something truly exceptional.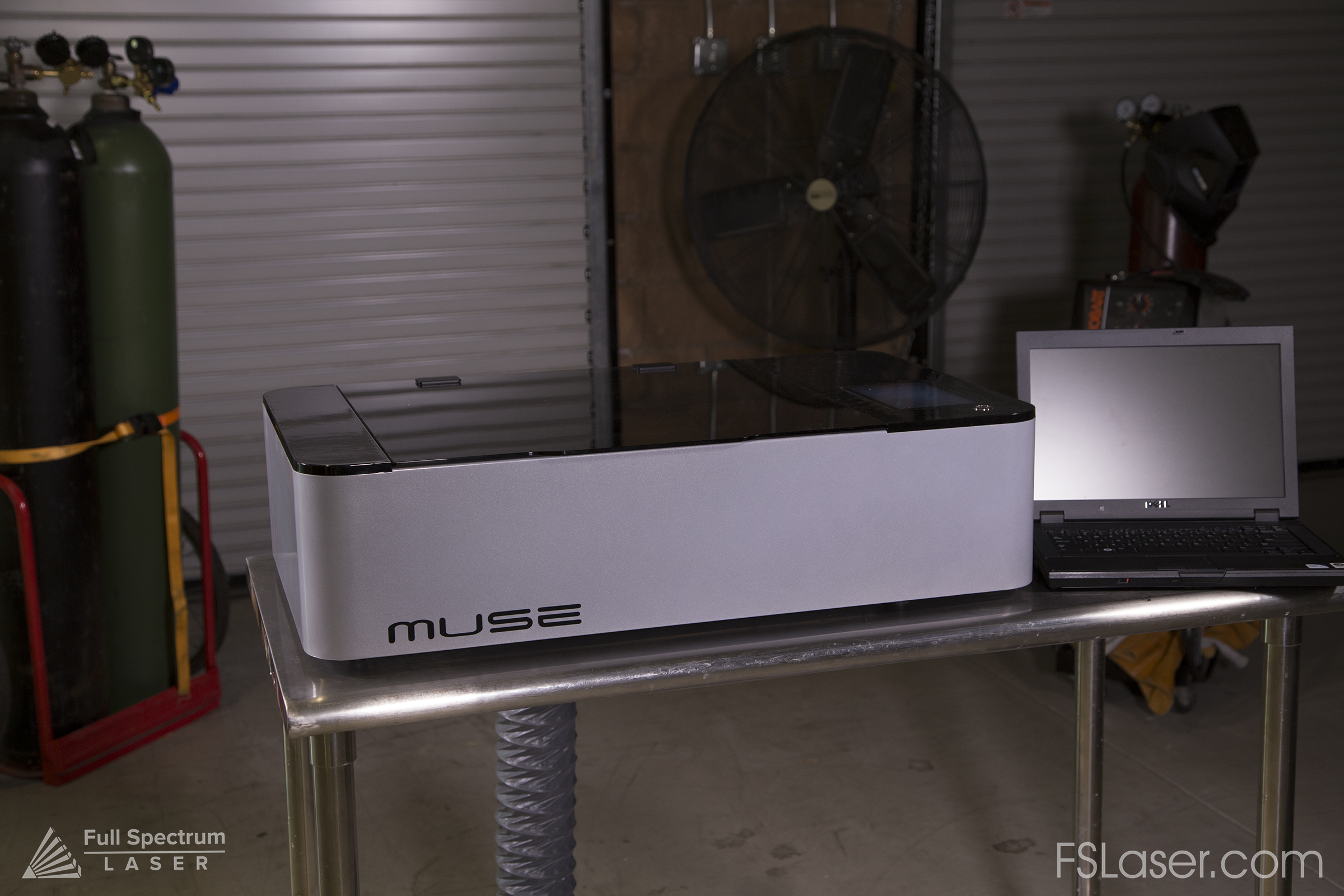 The truth is, our hobby laser, Muse, is the mother of Dremel's upcoming LC40 Laser Cutter. Muse has revolutionized laser cutters for the hobbyist and maker movement with its consistency, integrated features and best-in-the-business software. Building from that, Dremel's LC40 Laser Cutter will be the next great leap in hobby lasers in terms of safety, ease-of-use and dependability. The LC40 Laser Cutter will also offer some game changing features:
- Laser cooling integrated "Hex-Box"
- Full suite of safety sensors & quality testing
- New software features and easy-to-use interface
We are excited and honored to work with Dremel. Dremel is a company we have long admired and this partnership will produce a hobby laser of exceptional engineering and quality. Again, John Kavanagh says it best:
"Here at Dremel, we believe that when we all create, make and build, our world is a richer, more personal place to live. We have extraordinary expectations of any product with the Dremel brand on its packaging, and the Dremel DigiLab Laser Cutter is no exception. The Dremel Laser Cutter is safe, easy to use and we'll see a supportive ecosystem come to life as we roll out the product in 2018."
We will keep you updated as the launch date gets closer for Dremel's next generation, truly user-friendly hobby laser cutter. It's going to be a game changer. Until then, Muse is still the best, most advanced, hobby laser on the market and is available now.
Update: This partnership has since been discontinued. Please visit https://fslaser.com/muse/ to discover the current lineup of Muse Desktop Laser Cutters.