We are very excited to be returning to Maker Faire San Diego. It has been an incredible year for us and we can't wait to be reunited with all our Southern California Maker friends. This year we will be at the Fleet Science Center (MF6), next to the Cardboard Combat Arena. Drop by our booth and see how our Muse hobby laser cutter is adding to the fun of cardboard robot battles.
By the way, Maker Faire San Diego is a great opportunity to get your own Muse at an amazing discount. We will have Muse on hand - with a fume extractor combo for $4500 – or alone for $3750! It is a great deal for the best hobby laser on the market. But come see for yourself what Muse can do.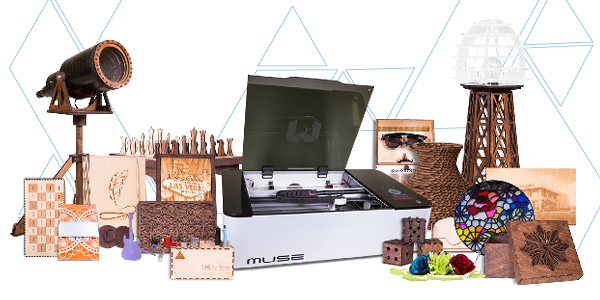 Next week, we will be back in Las Vegas and will share our experiences. As always, we expect to have an incredible weekend in Balboa Park, making things with our laser engravers and hanging out with our favorite crowd; the maker community.