Halloween Contest:
Get your submissions in by the 28th for a chance to WIN!
Our growing community:
As most of our new customers are aware, due to unexpected demand for the Muse 3D laser cutter we are experiencing some delays in production. We want to acknowledge/show appreciation for your patience as we have had significant growth in our community. Though our shipping time has been slowed we are still chugging along making the Muse 3D as fast as we can from our Las Vegas facility. We apologize for any delivery delays that are occurring as a result. All FSL products go through a strict quality control process to ensure our products are always delivered in optimal condition. If your order is taking longer than two weeks, please don't hesitate to call your sales rep for a status update.
Welcome to our community, Thank you for your patience, and we can't wait to see what you make.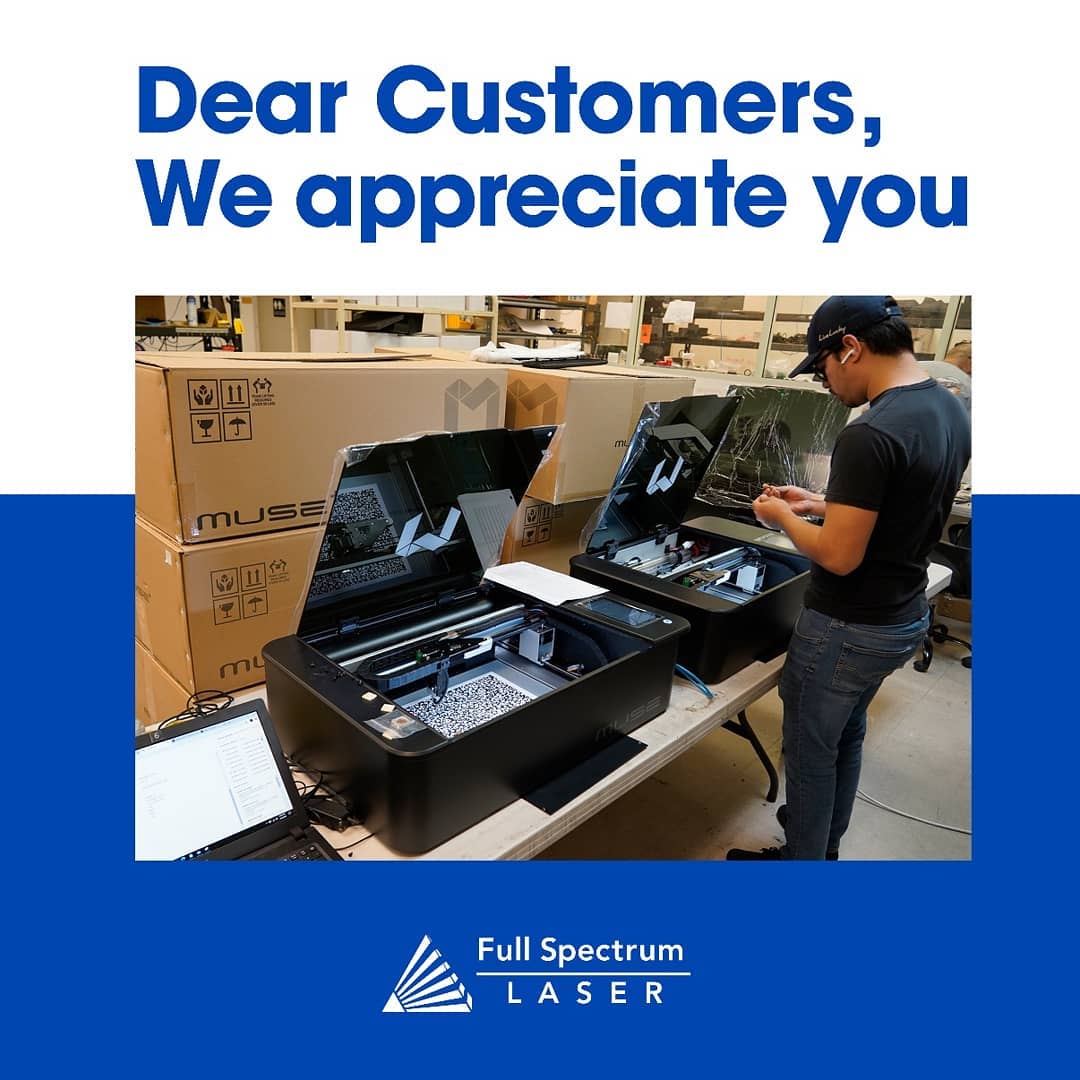 Software update V2.2:
The new update is here!
Click Here to see more details
Official beta testers:
Are you interested?

Youtube videos:
If you haven't seen our videos we urge you to check them out. We now have over 360 of them for you to watch and learn cool new things.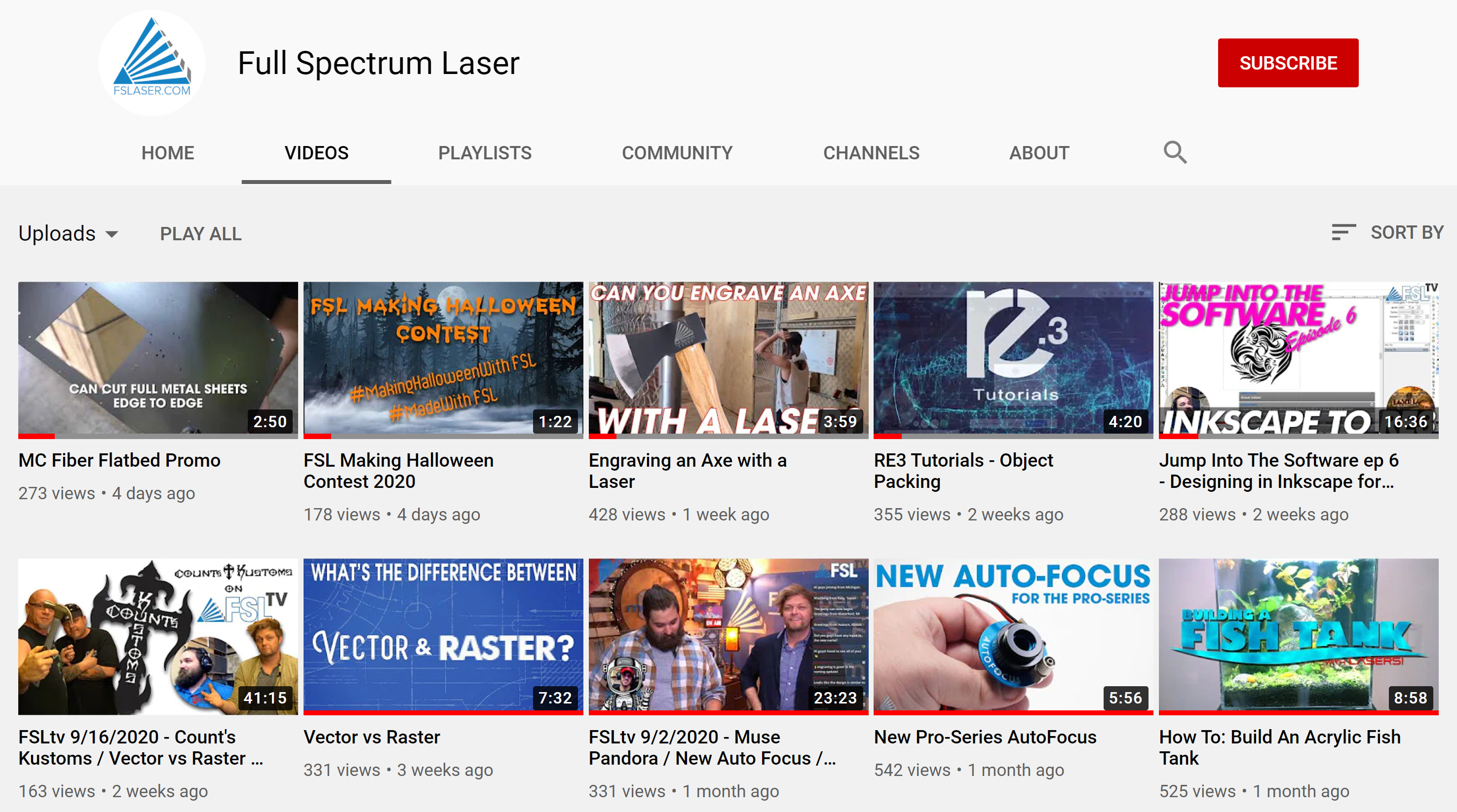 The Muse Pandora:
The next step in evolution is here, and it's called the Muse Pandora. The Pandora is the new fiber laser system from Full Spectrum Laser. The Muse Pandora is an adaptable enclosed system focusing on safety, easy of use, versatility and like nothing else on the market .This Fiber system allows users to engrave designs and markings with depth into materials such as metals, polycarbonates, and much more. Most lasers people are familiar with cannot engrave such materials. Not only is it a fiber laser but it is also a galvo system. Galvo systems are the fastest way to engrave and seeing them in action is an experience in and of itself. The software to run the Pandora is called Retina Engrave 3, or simply RE3. RE3 is the Full Spectrum Laser standardized software. You can design in RE3 or simply drag and drop any file format you are familiar with. Plus the software is locally hosted on the machine so no internet is needed. With our user friendly RE3 software, motorized auto focus, material data base, and 3D camera system using a fiber laser has never been so easy. The Muse Pandora system by Full Spectrum Laser; years to develop so you can engrave in seconds.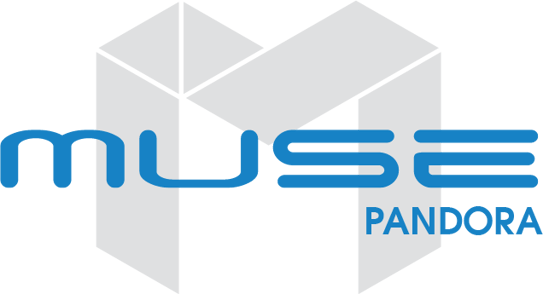 Features
LOCALLY HOSTED BROWSER BASED SOFTWARE - no internet required. (Windows, Mac and Linux compatible). Try it

here
CLASS 2R LASER ENCLOSURE /W MOTORIZED DOOR - fully enclosed unit when used with the 160mm lens with motorized door for safe usage
REMOVABLE FLOOR - a removable bottom allows larger lenses with larger marking areas to shoot through the bottom of the machine
ROTARY ATTACHMENT - (optional) allows for cylindrical objects such as cups to be engraved.
MATERIAL DATABASE - common materials such as aluminum, steel, black acrylic, lexan, leather, granite and more have built in presets for easy workflow.
7" LCD TOUCH SCREEN - allows users to control major functions right from the machine.
3D CAMERA POWERED MOTORIZED AUTOFOCUS - takes 3D images of what's inside your laser for extremely accurate design placement on multiple height objects. Motorized Z stage automatically focuses multiple times to mark non-flat object.
ULTRA-RELIABILITY - Solid-state 24V DC 1064nmfiber laser requires no water cooling and has no consumable parts with estimated lifetime of more than 25,000hrs.
ULTRA-PRECISION - Closed loop galvonometer scanners with encoder feedback project the laser beam with no additional mechanical parts such as belts, gears or pulleys to ensure perfect results each time
POWER OPTIONS - 20W for use with 210mm lens for 6"x6" working area (150mmx150mm) or select 50W laser with 430mm lens for up to 12"x12" working area (300mmx300mm)
TECHNICAL SUPPORT - via phone and email.
1 YEAR WARRANTY
Re3 Software

Motorizes Z-Axis

Intel Real Sense 3D camera

Material Power Setting Data Base

7" LCD Touchscreen
For more information email us at Sales@fslaser.com